Eastern Grey Kangaroo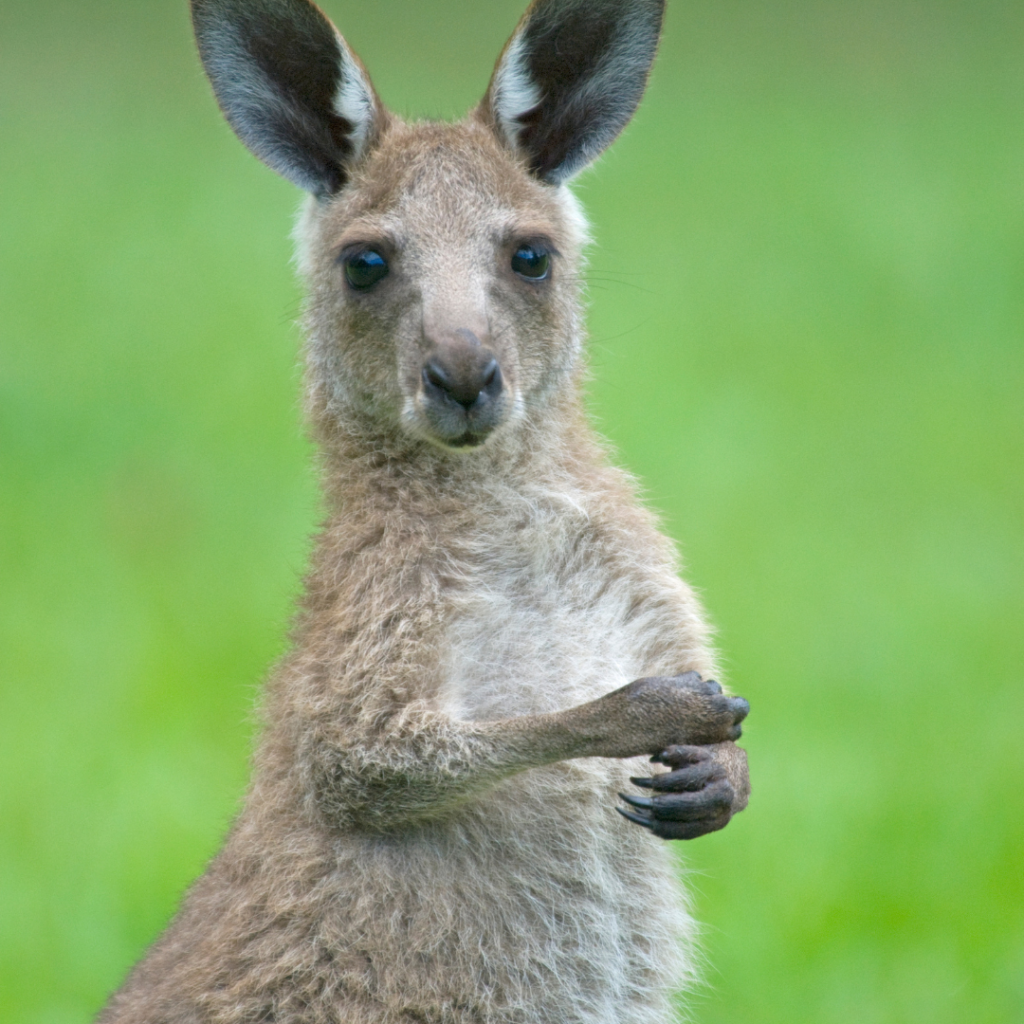 The Eastern Grey Kangaroo is an iconic marsupial mammal. They live in mobs of 10 or more in a home range of up to 5km in eastern Australia.
Eastern Grey Kangaroo, Macropus giganteus, is a marsupial mammal that belongs to a small group called macropods. They have hind legs that are larger than their forelimbs. Their hind feet are also large and powerful. Their long muscular tail is used for balance when hopping and as a fifth limb when movements are slow. The fur is a light grey woolly colour except for the face which is darker. A dark tip of fur is also found on the tail.
They are found in habitats ranging from semi-arid mallee scrub through to woodlands, some farmland areas with remnant vegetation and forest. They tend to favour denser scrubs and forests.
---
LOVE THEM  

|   

RESPECT THEM

   |   

ACCEPT THEM  

|   

PROTECT THEM