Greater Flamingo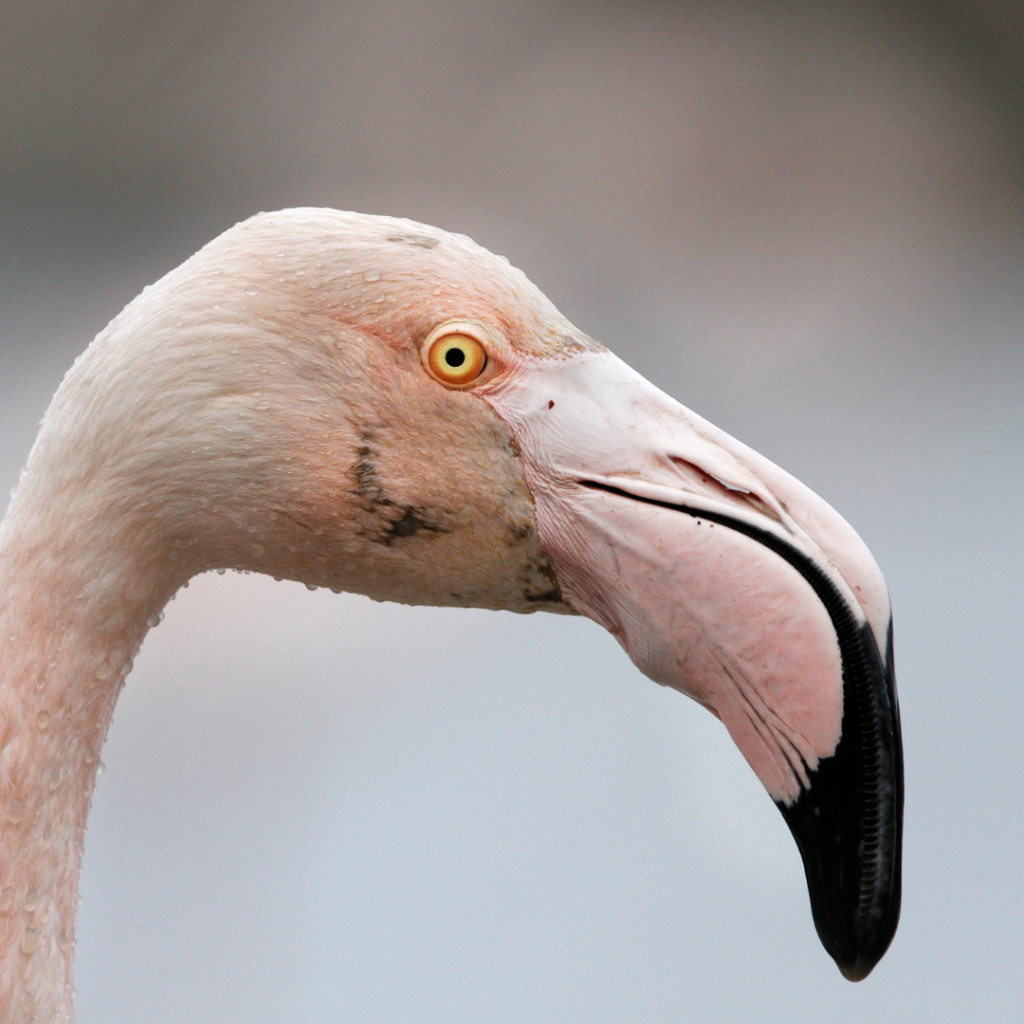 These famous pink birds can be found in warm, watery regions on many continents. They favour environments like estuaries and saline or alkaline lakes. Considering their appearance, flamingos are surprisingly fluid swimmers but really thrive on the extensive mudflats where they breed and feed. Greater flamingos are likely to be the only tall, pink bird in any given locale. They also have long, lean, curved necks and black-tipped bills with a distinctive downward bend.
Their bent bills allow them to feed on small organisms—plankton, tiny fish, fly larvae, and the like. In muddy flats or shallow water, they use their long legs and webbed feet to stir up the bottom. They then bury their bills, or even their entire heads, and suck up both mud and water to access the tasty morsels within. A flamingo's beak has a filterlike structure to remove food from the water before the liquid is expelled.
Greater flamingos live and feed in groups called flocks or colonies. They find safety in numbers, which helps to protect individual birds from predators while their heads are down in the mud. Greater flamingos also breed while gathered in groups.
---
LOVE THEM  

|   

RESPECT THEM

   |   

ACCEPT THEM  

|   

PROTECT THEM