Your donations will directly support: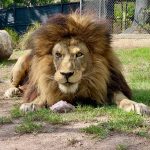 Happy, healthy animals is our top priority, please help us in providing support for our collection of over 1,000 animals.
These include 400 birds, 75 mammals (including lions, zebras, monkeys, etc.), and over 525 reptiles (crocodiles, iguanas, snakes and turtles).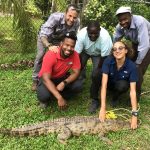 Besides our zoo animals, we also act as the primary wildlife sanctuary here in Jamaica, working closely with our government colleagues at NEPA to rescue native species.
Many of these animals are injured or orphaned, requiring expensive veterinary treatment, and remain in our care for some time before being released back into the wild, while others with permanent injuries are given a new forever home at Hope Zoo.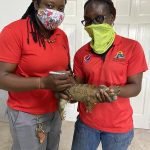 Headstart Program for the Critically
endagered jamaican iguana
Since 1991, Hope Zoo has been home to the headstart program for the Jamaican Iguana—housing over 300 iguanas at the zoo which have been collected from the wild as hatchlings and raised at our zoo for 4-6 years before being reintroduced back into the wild.
This protects young iguanas from being killed by non-native mongoose and cats, their primary threat in the wild.
Since the Jamaican iguana was rediscovered from extinction in 1990, the Hope Zoo has been one of the essential components ensuring the survival and recovery of this Critically Endangered species, with over 500 iguanas released back into the wild to date.